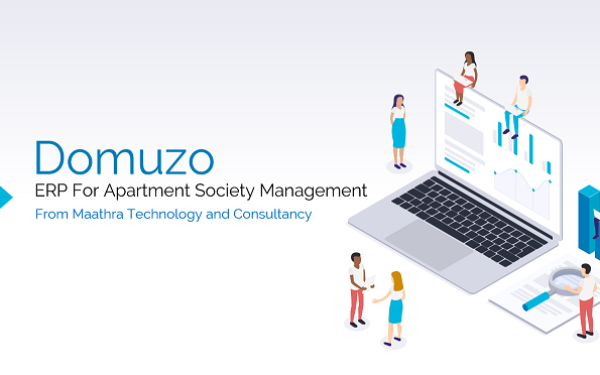 Domuzo ERP
Enterprise Applications
SaaS
Apartment Society Management Scalable to Commercial Tenants like IT parks, shopping complexes, etc.
Website : https://www.maathra.com/
Current Status: Early revenues
Product Description
Domuzo is designed to make the association's operations more time and cost-efficient. It helps businesses in automating their tasks and processes that are usually performed with manual intervention.

Domuzo is a suite of Software Solutions comprising of a web app and two mobile applications.
The web app is primarily for the admin and bookkeeping staff.
One mobile app is for the owners and residents of the association to view their account statement, raise a service request, make an online payment, etc. The other mobile app is for the security guards for visitor management.