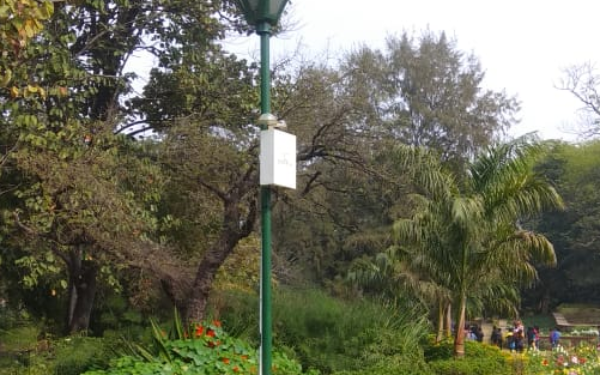 AirU Ambient
Internet of Things
Smart Cities
Enabling Communities, panchayaths, municipalities and cities with Real time, hyperlocal Environmental data for Cognitive Decision making. Envitus AIR is a Portable device to measure block by block environmental data with AI powered IoT suite for live, historic and forecasted environmental information.
Website : http://envitus.co
Current Status: Steady revenues
Product Description
AirU solutions enable people and communities, panchayaths, cities, and countries to continuously monitor real-time air pollution levels, to develop solutions and policies for healthier tomorrow, and to create widespread macro level and hyperlocal environmental awareness among people. Communities can develop practical policy measures for industries, transport management, waste management, etc.. Citizens and communities can take measures for a better tomorrow, such as, stop unorganized waste burning, use walking/cycling as a friendlier means of transport, promote green initiatives, etc.
AirU Ambient solutions help in identifying, monitoring, creating awareness on air pollution from natural and anthropogenic sources.

AirU provides real-time location-based Environmental data for cognitive decisions. Envitus Suite comes with a citizen-centric mobile application for local environmental information and insights. The Suite also provides a community-centric web-based dashboard for a visualizing community-wide environmental information with instant alerts to all stakeholders.
Features
Acquire
Supports over 20 pollutants.

IoT enabled.
Communication technologies: 2G/3G/4G, Wi-Fi, 6lowpan, Zigbee, LoRa, Ethernet.
Analyze
Web Dashboard and Mobile App to easily view, and analyze, data from multiple sensors and locations.
Custom reports and analysis.
Aware
Visualize data in real-time.
Customize the pollutant threshold for automated alerts and push notifications.
Actionable Intelligence
Microclimate system ensures quick and accurate air quality.
Real-time hyperlocal air data measurements enable quick action to improve quality of life.