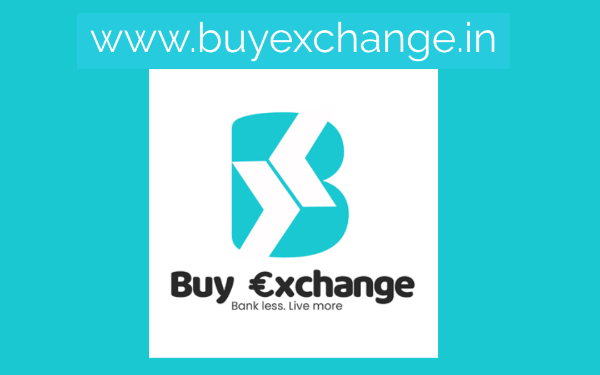 Buyexchange.in
We have seen many people facing the situation of Foreign Exchange in India. When they don't find a favorable method, they just get blown away with the suggestions of random people. There are a lot of people out there in India who do not aware of how to sell, buy, and exchange currency and the documents you require for it. The Indian banks where you hold your own account or an RBI authorized dealers may be of great help for Foreign exchange. But it is not possible for the customer to compare the service fee and the total exchange rate offered by the banks and forex stores. For example, it may be possible that your bank offers INR 76 for one USD whereas the Forex Dealer quotes INR 78 for the same USD. You get a difference of 2 rupees which may turn to a difference of INR 4000 for an amount of $2000. The conversion rate is where customers end up paying a lot of money as that is not very transparent and differs from bank to bank and various money changers. It differs due to the markup or profit margin of the money changer. In order to get the best rates, one needs to check with various sources and then convert at the best rate. Customers have to pay high transaction costs to avail of Foreign Exchange facilities direct from the market. Transparency on Exchange Rates are very low and forex providers are exploiting non-bargaining customers up to 6-8% over the exchange rate. Customers have to search for forex providers, have to visit them to know the exchange rates, compare charges, and documentation for different purposes.
Website : https://buyexchange.in/
Current Status: Early revenues
Product Description
Our portal aggregates customer's various forex requirements by offering competitive exchange rates and executes it through various banks, authorized dealers, and money changers in the market. The portal is aimed at ensuring better pricing, time-saving, and complete transparency. It connects the customer to the nearest service provider based on the location of the customer and can enjoy foreign exchange services at the doorstep. Customers will have both offline and online options to choose from. We provide forex consultation to all customers free of cost. We have set up a call desk to help customers for placing forex orders over the phone for those who are not familiar with websites or mobile apps.