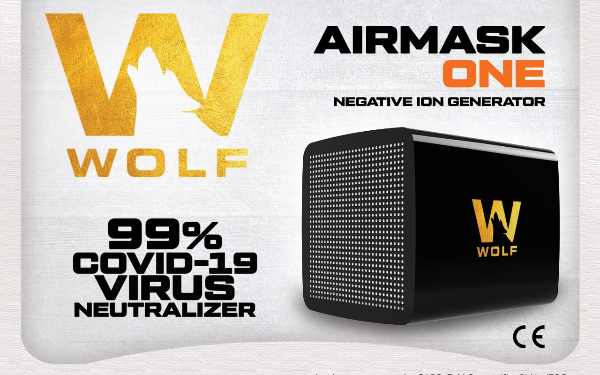 WOLF AIRMASK - AIR IONIZER - NEGATIVE ION GENERATOR
HealthTech
Fitness & Wellness
HOSPITALS, WARDS, COVID CENTRES, CLINICS, CORPORATE OFFICES, BANKS, CAFETERIA OR HOTELS, CONFERENCE HALLS, BANQUET HALLS or in a any indoor space. WE HAVE THREE MODELS AIRMASK- ONE - WA1000 - for 800-1000 sq. ft area Rs 29,500 AIRMASK - MINI - WA500 - for 250-500 sq. ft area Rs 19500 AIRMASK - NANO WA200 launching soon
Website : https://www.wolfprotektion.com
Current Status: Steady revenues
Product Description
WOLF AIRMASK is a real-time air sterilizer for indoor spaces that works on Plasma Technology, emitting trillions of negative ions per second into the ambient air.
In this desperate time of the pandemic, WOLF AIRMASK could play an inevitable role in containing the spread of any kind of microbes or viruses, without destroying the naturally occurring microbes in the air. It is a 100% negative ion generator without emitting any harmful ozone.
The negative ions bind with the positive ions of COVID strains or any other viruses/microbes in the air, neutralizing it instantly. The efficacy on SARS-CoV-2 was done at Rajiv Gandhi Centre for Biotechnology, ruptures the shell of the virus in minutes and significant reduction of viral load above 99%. It will have a lifetime of 70,000 hours (around 7-10 yrs.) and does not need any maintenance nor have any other consumables.