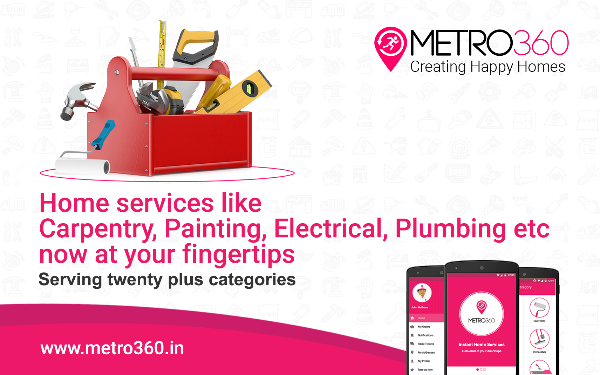 Metro360, Hyperlocal On-demand Digital Platform
Getting connected to skilled, genuine and trustworthy resources to carry out a task (say household jobs or office maintenance) has become a burden in today's busy life especially for migrant professionals. Also a lot of time is wasted in search of trusted, reliable people to get the work done.
Website : http://www.metro360.in/
Current Status: Early revenues
Product Description
Metro360 is a hyper-local platform connecting service professionals and handymen to customers with tasks they don't have time or skills to perform on their own. With a fast-growing database of skilled professionals and unskilled laborers, Metro360 is subtly revolutionizing the way technology enhances and eases the lives of a large community of unorganized workforce. Sharing a vision; technology for all, Metro360 taps into a huge demand for a single point of contact for daily living assistance.
Metro360 platform tackles this issue with such a diverse magnitude through a simplified, intuitive customer front end - website and mobile application, and a backend that aggregates and handles professionals across 100's of sectors from a variety of business development activities.
Our platform acts as a bridge between customers and the servicemen