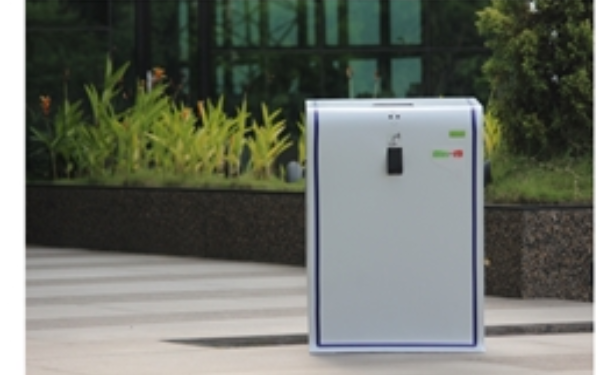 BIN-19
Internet of Things
Industrial Internet of Things
VST Mobility Solutions' Automated Mask Disposal Device, Bin-19, jells well with Swatch Bharat . Bin19 helps in the safe disposal of used face-masks.
Website : http://bin-19.com/
Current Status: Early revenues
Product Description
The IoT-based device known as BIN19 helps greatly in safe disposal of used masks.
This device is proven under micro biological test conducted by Sree Chitra lab and manufactured by VST Mobility Solutions. Sree Chitra is one of the testing agency for UV based devices in India as per the ICMR guidelines. The Medical / CDSCO Reg. No. for the device is:
MFG/MD/General Hospital/Face Mask Disposal Machine/KINFRA Hi Tech Park/000112/2020.
The used masks dropped inside the container of BIN-19 will be disinfected before being transferred to another container. The person dropping the mask can sanitize her/his hands with the help of the automatic sanitizer dispenser attached to Bin19. The user need not touch or operate any switches in the Hands-Free Equipment. The IoT features of the device are the following:

1: Auto Sanitizer Dispenser (remotely alerts if it's empty)
2: Mobile Application to navigate/find Bin19
3: Web Portal for Status Alerts, Power ON/OFF alerts, Box open alerts