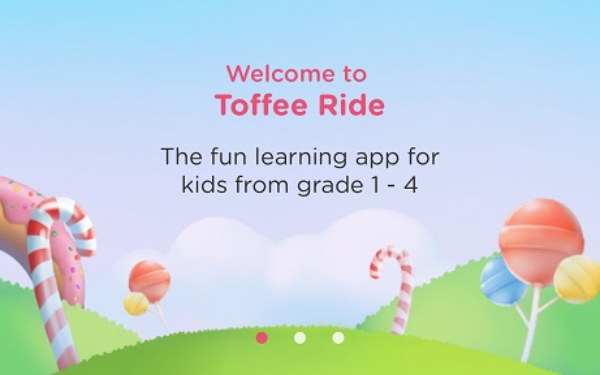 Toffee Ride - Learning App for Classes I-IV
a. Schools - Toffee Ride is a very good supplement for primary school as well as children in higher grades to develop strong fundamentals and improve their English language skills b. Homeschooling parents – Toffee Ride is a curriculum-linked program which promotes self-learning in children. c. Skill development for Adults– Toffee Ride is very effective for adults to develop a strong base in their fundamentals and impart them the basic primary education. d. Women Empowerment – Toffee Ride is helpful in empowering women by imparting them the basic maths and English language skills necessary for taking up any vocation.
Website : https://www.toffeeride.com/
Current Status: Early revenues
Product Description
Toffee Ride is a curriculum-linked, gamified learning program targeted at primary school kids. It has more than 900 learning modules and 8000+ activities to make learning fun and effortless for children. The audio-visual presentation and activities are effective ways to communicate the basic concepts to small children and reinforce the concepts. Toffee Ride's content covers subject areas such as English, Maths, EVS, Social Studies, General Knowledge etc.