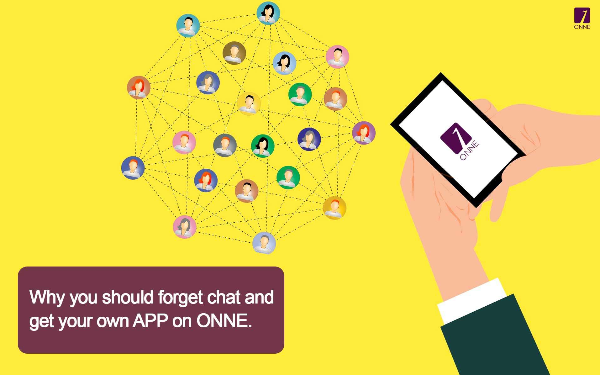 ONNE
Enterprise Applications
SaaS
A small business in a community can create a mobile app with features specific to its needs, in a couple of simple steps. The business can connect, engage and transact with their customers in a structured and efficient manner than a chat app, which it would have used otherwise. The members of the community can have a single application on their phones, from which they can routinely connect and engage with all businesses or organisations of their choice.
Website : https://www.onne.world
Current Status: Early revenues
Product Description
We all live in communities where small and medium businesses transact with people like you and me on a daily basis, but many of these businesses are not digital, mainly, because either they can't afford to spend on an ERP system or on development of a stand-alone app. They end up reaching out to a customer either using conventional methods or social media/chat applications. None of which are an efficient way of creating a digital connection in the community.
Recent history has shown a paradigm shift in that digitization for even small businesses have become inevitable. Most of the end-users are tech-savvy, but most small businesses are not truly digital.

Our product Onne is a no-code technology solution to inter-connect the community players and achieve true digitisation. It can be installed by any business in simple two-steps. Our solution is sector agnostic and any business can build an app with features specifically needed for their business by choosing plug and play applets available in the app.
Onne works as a no-code, affordable, no-frills ERP system for small businesses, and for end-users it works as a single mega app to connect with multiple businesses of their choice, through independent and divergent micro-apps.