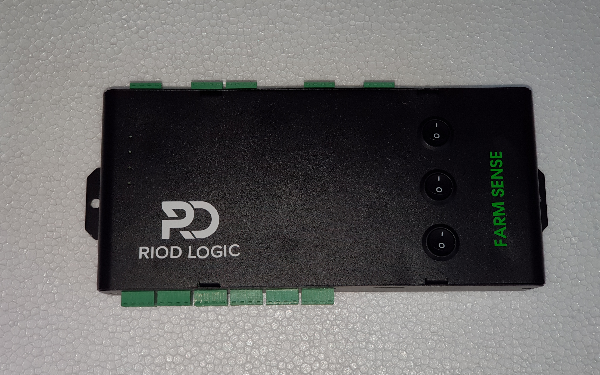 RD160 - Fish Farm Monitoring | hydroponics | Wireless Motor Starter
Fish Farm Monitoring for the real-time monitoring & control of different parameters. Hydroponics Controller Motor Starter & Scheduler - Agriculture
Website : http://www.riod.in
Current Status: Steady revenues
Product Description
A hardware device which has applications in Precision Agriculture Sector.
RD160H precision digital hydroponics Device monitor ' s temperature, pH, conductivity, plus oxidation-reduction potential (Redox, ORP) or dissolved oxygen (DO.) with dosing pump control. Precision digital device with isolated probe inputs accurately read and record sensor data. Internal memory logs 40000 data points per sensor for months or years of storage. Accurate real-time-clock with battery backup keeps log time accurate during power outages.
Future of Fish farming requires day-to- day decisions need to be based on empirical data and analytics rather than past practice, gut instinct and best guesses. With RD160 combined with Sophisticated sensor ' s, today ' s farmers are saving money, reducing mortalities and becoming more efficient.
Water PH Monitoring
Water temperature Monitoring
Water Level Monitoring
Remote Motor Starter and Scheduler
Power status monitoring
Inverter status monitoring
Valve Controller
Devices comes with a mobile app to monitor, Visualize and control over their fields.