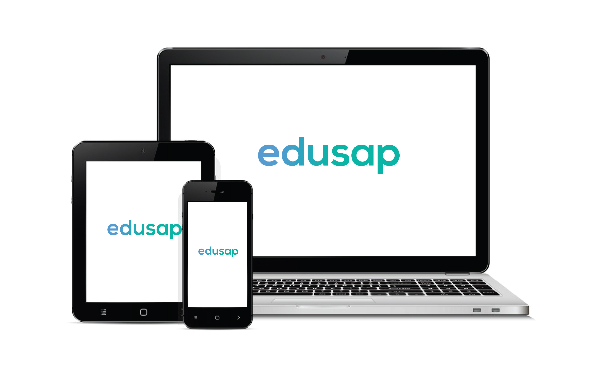 Edusap
1) EDUSAP AND TEACHING Edusap in the teaching prospect is a very attractive feature which can ensure in the ONE on ONE education concept, AI ability to analyse students mood , ease of understanding in learning , lack of interest in the subject etc can be put into use thus helping the teacher or school for a thorough evaluation and then help the them to fill in need gaps .That help with technology can deliver a very powerful impact in the teaching field which were not attained with the traditional classroom concepts where we have 1 teacher and 30 students at a time. Each individual will be attaining individualised care and analysis from the teacher's perspective and thus can improve or amplify their teaching methods and can give greater results in reaching each student individually. The idea of customizing curriculum for every student's needs is not viable today, but it will be for AI-powered machines like EDUSAP. 2) EDUSAP AND CLASSROOM Traditional classroom concepts with the constraints of a wall can be easily eradicated , and can be replaced with a concept where anyone can get or give the knowledge or classes from anywhere and everywhere through AI powered EDUSAP. AI and ML technologies can be put forth in giving classes and tutoring as well providing systematic exams which helps in evaluating the students. These can as well provide a Global class room concept, helping the tutors and pupils to be in contact from anywhere , despite the language or physical abilities barriers. Providing extra helps in doing students works from home is as well aided by EDUSAP. 3) AUTOMATED ADMIN TASKS A great amount of time and effort is being taken during the exam or assignment setting and their evaluations. This as well can be done using EDUSAP. Thus a tremendous task done with a large number of human effort is made simple using AI and ML technologies, as well this results in the system providing aids to teachers in evaluating student capabilities and can help set teaching and evaluation plans to individual students according to their performances.
Website : https://edusap.com
Current Status: Early revenues
Product Description
EDUSAP
Edusap is a technically advanced platform for the complete management of an educational institution with intelligent student management and automated admin / teacher management functions. This can be served as the one solution for all activities including learning management, student management,or an office / staff management all in a single platform , which is more simple and effective with the assurance of great stepping towards next level teaching.
Rather than being a simple Student management software - which only helps in gathering and publishing student detailed reports of exams and attendances and in turn help with a transparent teacher-parent relationship, our system with the incorporation of AI and ML technologies,can helps students in learning by recognizing and helping the teachers to find the appropriate measures to be taken for their students and their studies, along with that they can provide ambient support in tutoring outside the class with online classes, recorded video classes , study materials sharing and systematic exam pattern. There EDUSAP becomes more than a student management or simple learning management software. Edusap which the providence of office and staff management along with their complete task assignments and evaluation make our system more powerful where the automated admin task completions and the simple and effective user interface gives additional points for the system. Thus we can say, EDUSAP is a complete INSTITUTION management software with all solutions for anything and everything related to an educational institution and its guaranteed high performance.
Edusap is launched with the aim of providing an experience of a super LEARNING and effective TEACHING with far most advanced concepts of ONE on ONE teaching, thus to help every hard working student to attain their best goals and all great teachers to reach their students further and guide them. Along with the institutions to gather and help their institution work in simpler and with more advanced functions.