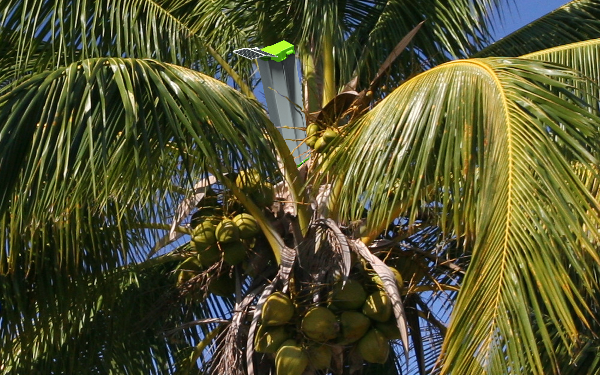 'Saper' - Coconut Sap (Neera / Toddy) Tapping Device
Coconut tapping provides 10 times the income to the farmers than from coconut sales. Our robotic device solving the skilled manual tapper shorage facing by the Coconut Sap tapping industry across the globe. Benefiting to producers of Neera, Coconut Honey, Coconut Sugar, Toddy, Coconut Cider Vinegar & Coconut Arrack.
Website : https://navainnovation.com/
Current Status: Early revenues
Product Description
The company's product "SAPER" is the "World's First Coconut Sap Tapping Robot" which has patents granted in 28 major coconut developing countries which constitutes 90% of the global coconut market. SAPER can perform all the activities of a traditional tapper and the fresh sap is collected at the ground level. With the centralized closed collection technology, fresh contamination-free sap from multiple trees can be collected and stored in a central location. A tapper is required to install and dismantle the device and thus reduces the burden of tree climbs from 270 times to just 2 times for an inflorescence. A single tapper can handle a hectare of land and increases the productivity. With the precision robotic cutting mechanism yield of the inflorescence is doubled. The device works on AI, Solar energy and leaves zero carbon footprint. Our device helps improve the income of both farmer & tapper, reduces the risks associated with tree climbs and fatal falls. Our robotic device boosts the agrarian economy, improves the export income, eliminates poverty, increases yield & productivity, promotes gender equality, women empowerment, minimizes the risks associated with tree climbs, and ensures better livelihood to Coconut farmers especially in the rural areas. We share common interests with the United Nations and achieves 9 out of 17 Sustainable Development Goals. In 2020, "SAPER" won the prestigious "National Startup Award" by #startupindia in the agriculture productivity domain.