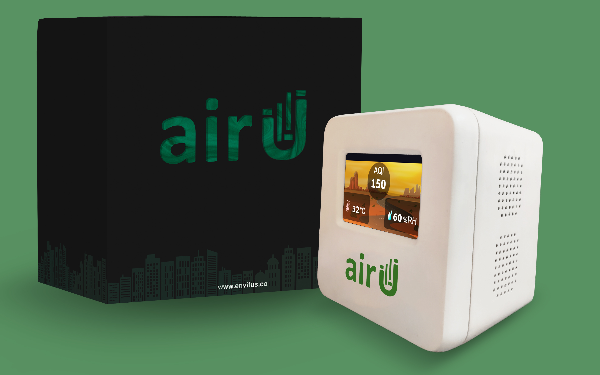 AirU Indoor
Internet of Things
Smart Homes
Enabling households and enterprise to understand and improve indoor air quality. AirU indoor solution helps in identifying, monitoring, creating awareness on air pollution from natural and anthropogenic sources. Households: Alert and notify inmates on the levels of air pollution resulting from Residential cooking, heating, and lighting with polluting fuels. Enterprises and Offices: Continuously monitor the work environment of enterprises and offices to ensure acceptable levels of air quality.
Website : http://envitus.co
Current Status: Early revenues
Product Description
Air and Heath: Indoor Air is equally bad as outdoor air
Every year millions of people die people prematurely from illness attributable to air pollution. WHO estimates that around 7 million people die every year from exposure to polluted air that causes diseases including stroke, heart disease, lung cancer, chronic obstructive pulmonary diseases, and respiratory infections, including pneumonia*. Of the 7 million deaths, 4 million deaths are caused by ambient air pollution and 3 million deaths are caused by household air pollution.
AirU Indoor is a portable air quality monitoring device that gives insights on the ambient conditions and the air you breathe. AirU indoor comes with multiple sensor configurations.