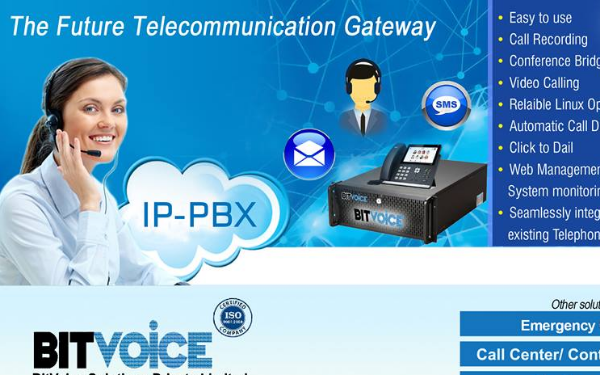 Omni Channel UC Solution
Enterprise Applications
Customer Service Software
Lulu Webstore using our software to resolve their customer calls through telephone, E-mail, Web chat(under progress), facebook, Whatsaap etc. Also Lulu management will get daily report based on open/closed/pending /escalator tickets count with agent efficiency report.
Website : http://www.bitvoice.in
Current Status: Proof of concept
Product Description
Omni channel Bitvoice UC Solution provides one shot resolution for customer queries through voice, E-mail, social media, web chat, etc. It has also got capability of integrating with CRM, SMS, E-mail for real time reports.