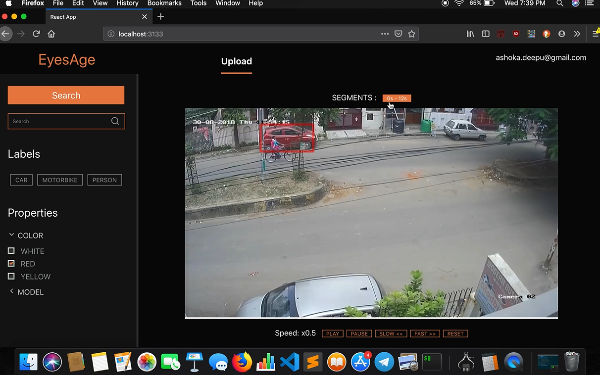 Eyes Age - AI-Powered Video Content Analysis Platform
Artificial Intelligence
Artificial Intelligence
Ensuring ​security​ and ​enhancing operational efficiency​ using our Computer Vision solution at the Retail Outlets.
Website : https://www.neuroplex.in
Current Status: Early revenues
Product Description
Our computer vision platform consists of three modules:​ Alerts, Search and ​Analytics.
​Search enables one to search for incidents in a certain video. ​Alerts can provide real-time alerts for activities of interest or incidents such as accidents. ​Analytics offers an analysis of video data which can be used to obtain valuable insights.