Auto
Application Closed
BOSCH | DNA Nxt 2020: Digital Wave
About BOSCH
In India, Bosch is a leading supplier of technology and services in the areas of Mobility Solutions, Industrial Technology, Consumer Goods, and Energy and Building Technology. Additionally, Bosch has, in India, the largest development center outside Germany, for end to end engineering and technology solutions. The Bosch Group operates in India through thirteen companies, viz, Bosch Limited, Bosch Chassis Systems India Private Limited, Bosch Rexroth (India) Private Limited, Robert Bosch Engineering and Business Solutions Private Limited, Bosch Automotive Electronics India Private Limited, Bosch Electrical Drives India Private Limited, BSH Home Appliances Private Limited, ETAS Automotive India Private Limited, Robert Bosch Automotive Steering Private Limited, Automobility Services and Solutions Private Limited, Newtech Filter India Private Limited and Mivin Engg.Technologies Private Limited and Precision Seals Manufacturing Limited. In India, Bosch set-up its manufacturing operation in 1951, which has grown over the years to include 18 manufacturing sites, and seven development and application centers.
Problem Statement
DNA Nxt 2020

DNA Start-up Alliance Program highlighting the essence and importance of a start-up accelerator and how the graduating start-ups and business units have successfully aligned to co-create solutions and products.
Bosch's very own start up alliance program DNA (Discover, Nurture & Align) provides platform to innovative tech start-ups to co-create the solution or explore on joint Go-to-market opportunity & look at start-ups for Strategic Interest. We accelerate the GTM process & define business model innovation programs for start-ups. Thus, we have launched our fourth edition of the start-up alliance program DNA Nxt 2020 on 4 th of August 2020. The startup alliance program is intended to focus on being digital, being smart & being virtual.
Following are the Domain/ Area of Interest/ Applicable Technologies listed in the application.
Domain/Theme
Application area of interest
Applicable technologies
e-Drive
LCV electrification
Motor and Motor Controls
Li-ion battery
2W/ 3W, LCV electrification
Battery Management
Anomaly detection in fleets
Predictive diagnostics
CAN Sniffing and Machine Learning
Cabin safety and driver drowsiness detection
In vehicle sensing
Edge based camera integration inside and outside+ In vehicle radar
Indoor goods movement- Smart wheel
Goods movement
Smart wheel+ Indoor navigation
E-Waste management
Electronics manufacturing


Automotive Aftermarket
Last mile / doorstep delivery - online sales of auto spare parts
On demand delivery / Logistics


Commercial Vehicle
Advanced & Automated Emergency Braking (Radar)




Blind Spot Detection


2Wh and 3Wh after sales and services
Digital platform ecosystem with unique solutions to connect OEM and end user to address problem statement


Test Automation
Test automation for infotainment systems with gesture control
Gesture control in Infotainment systems, Robotics, Test automation frameworks
Infotainment
Distributed playback for co-passengers
In car "Content Sharing" solution. Currently buys the solution
Customized user Input Experience for Native Indian languages(India Market)
Infotainment projects (eg: Suzuki)
Speech Recognition, Data science/collection, Multi-modal input
Energy Analytics
Phantom - Energy Dis-aggregation
Machine & appliance monitoring
Analytics , Machine Learning , Python Script , Algorithms, Predictive Maintenance
Automation
On-premise Smart/Virtual Assistants
1. Voice solutions on premise
2. Multi-Lingual / Indic Language NLP
3. Language Translation
Computing Accelerator for AI/ML (HW/SW/Algorithm)
Video analytics use cases for public spaces for public health monitoring activities


Secure & Trusted Compute for AI/ML (Cloud/IOT)
Many AI/ML algorithms deployed (POC, Production, Research)


Emotion/Context aware systems/ Behavior analytics




Agent Technology - Deployment Enablers
Collaboration among devices. Smarter automation


Healthcare
Bio analyte detection
1. Estimation of blood parameter concentrations using Finger-tip PPG (Photoplethysmography)
2. Multi-wavelength spectrophotometric methods for estimating blood parameters non-invasively (without drawing blood).
Healthcare
AI based image analysis
Artificial intelligence, Machine learning, Deep Learning
Healthcare
Frugal lab on a chip based detection/diagnosis
1. Bio-marker based detections
2. Fluorescence spectrometry
3. Microfluids
Blockchain
Blockchain Scalability
Layer2, Sidechains, Alternative consensus protocols, Sharding
Blockchain
Confidentiality , Privacy with Data compliance for Blockchain data
Zero-Knowledge Proofs, Homomorphic Encryption, Trusted Compute Frameworks
AI Data Anallytics
Edge deployment for AI solutions


Eligibility
Any startup registered in Kerala
Startup should have unique id(KSUM) and DPIIT number(startup India) at the time of awarding the PoC/business
Share to Social Media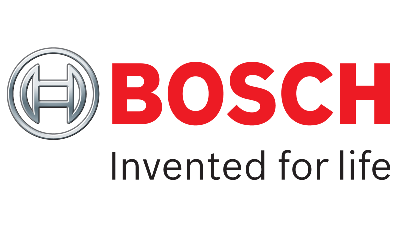 BOSCH
KERALA,INDIA
https://www.bosch.in/
Application Closed